Color Me Mine has developed some exciting programs for your school, daycare, church, synagogue, singles organization, youth group or camp.
Several programs will be available for large groups as a To-Go program. In other words, you don't have to go anywhere! We'll bring the fun to you. We'll set up, assist with design and painting, and clean up.
Field Trip in Your School or Our Studio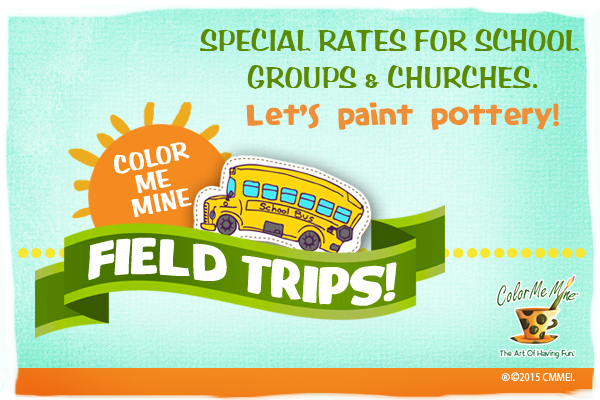 Let us visit your school with a ceramics project. We come to your classroom; set-up; help the kids paint; clean up; pack up; take the items to our studio to be fired; and return the finished items (individually bagged) a week later!
Only $10 per Child for Plate, Bowl or Mug at our studio or $14 at your school!
Each child will get the opportunity to work with pottery and under glazes. We will teach them about clay and glazes while they work.
Tile Wall .... "you can go miles with our tiles"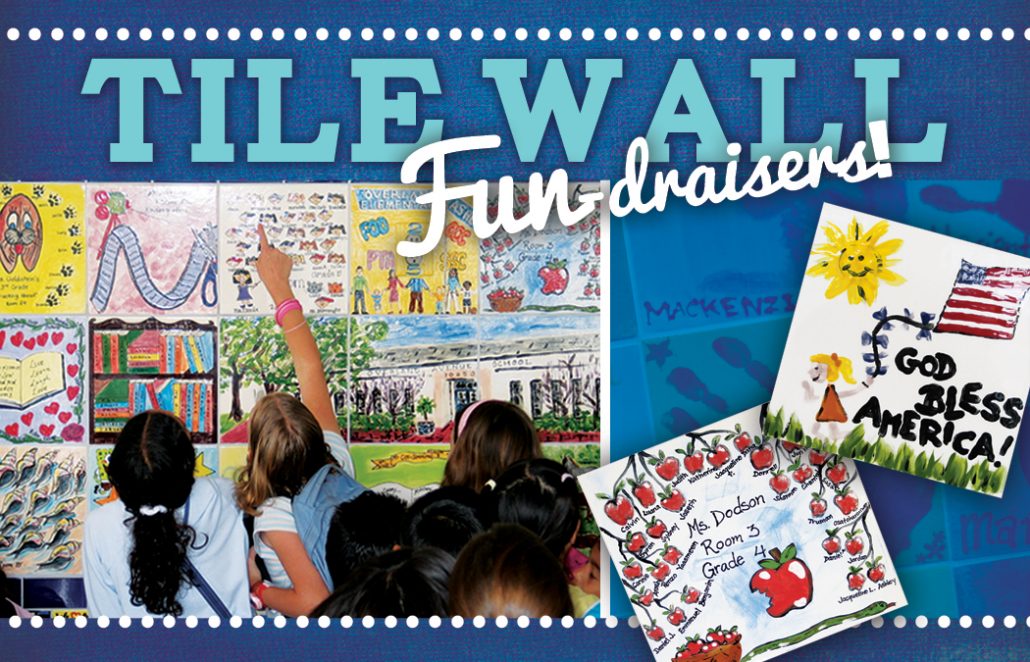 Skip the bake sales and book fairs and raise some real money while adding a priceless addition to your building at the same time!
All of your friends & members can paint a commercial-grade tile. We'll glaze it & fire it and you hang it. This is an easy & creative way to make money for your school, church or temple. Organizations have raised thousands or even tens of thousands of dollars in a single day Tile Wall event.
For Teachers and Parents
Have a special teacher gift painted by the students! 
You can arrange to have the children come into our studio, or you can take the items to the classroom. What a great idea to have the children's hand prints all over a vase filled with flowers for a teachers' gift. Another idea is to put all the children's finger prints around a picture frame with a class picture in it. That is an impression of that class that will last forever. We have so many ideas, please come in and talk to us about them.